Skip to main content
It looks like you're using Internet Explorer 11 or older. This website works best with modern browsers such as the latest versions of Chrome, Firefox, Safari, and Edge. If you continue with this browser, you may see unexpected results.
Rights to Make Copies
These are links to contracts that have allowed the Library to make a copy of a product in a different format. These are generally 16mm films or VHS tapes that publishers have granted us permission to burn a DVD copy. Occasionally they may be DVDs for which we are allowed to make additional copies.
These contracts do not confer these rights to any entity other than the Library (e.g., faculty or students cannot make copies). The licenses generally give permission for one copy to be made by the Library, though some contracts may allow for more.
Browser Issues
Note for Library staff: In order to open the links to license agreements on the H drive, you must use Microsoft Edge or Microsoft Internet Explorer. Sorry!
Symbol Legend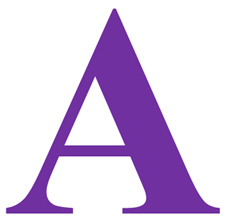 = Access restricted to Andersen Library staff.
= Access restricted to UW-Whitewater students, faculty, and staff.
Rights to Make Copies or Change Formats
These license agreements are between Andersen Library and the publishers. They are intended to guide users in complying with the license terms for public performance.